The Scottish Government's review of the lockdown restrictions (Thu 18) has delivered some good news for property buyers:
Construction will restart on new-build properties from Monday 22nd June.
There will be a relaxation of the restrictions on moving house from Monday 29 June.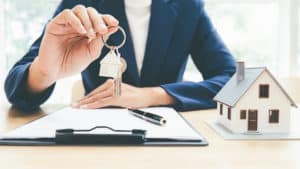 If you have a property you would like to purchase (or one to sell), get in touch and we'll get started.  There is no need to wait – in fact, we would encourage you to act now if you have a property in mind.
Our solicitors are seeing an increase in instructions from buyers to begin the conveyancing process in recent weeks and we expect a further upturn in business with 'phase two' of lockdown easing now beginning.
We are open for business
Wallace Quinn have been open for business throughout the lockdown process and we will continue to work remotely with clients to progress Conveyancing, Wills, Powers of Attorney, Equity Release and all other legal matters.  If you would like to speak to a solicitor on any legal matter, please fill in the form below and we'll get back to you within one working day.
Finally, no changes have been announced in relation to offices, meaning our premises in Livingston and Glasgow will remain closed to the public for now.