Wallace Quinn and Keys Estate Agents offer an enhanced Estate Agency and conveyancing service to clients across Glasgow.  Keys extensive knowledge of the Glasgow property market and their great team of Estate Agents, together with Wallace Quinn's knowledgeable conveyancing solicitors mean our clients get a level of service and efficiency that our competitors struggle to match.  We're currently running a promotion where there are no up-front costs to bring your property to market.  We caught up with Keys' Pam McLeman to ask for her top tips on getting your property ready to take to market.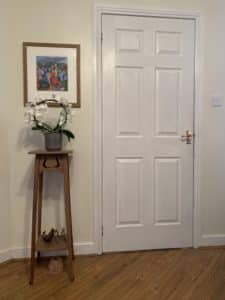 Decorate in neutral colours
A fresh coat of paint can make a big difference but try to keep things light and neutral.  One of the things most of us like to do when we move into a new home is decorate to our tastes and it is easiest to change from light, neutral colours.  However – really question whether you need to redecorate.
If you are thinking of selling, get in touch with us and we'll arrange an Estate Agent to come and value your home and give our thoughts on what is needed and what isn't.
Tend to the front garden
If you've got one, the front garden is the first thing people see as they approach your property.  Cut the grass and do a bit of weeding.  If you're throwing things out ahead of a move, cover any rubbish with a tarpaulin.
Deal with your front door
If you've got a PVC door, scrub it clean.  If you've got a wooden door, paint it.  If your front door doesn't look well maintained, then you'll have potential buyers wondering what else might not have been maintained and they'll look around with the wrong mindset.
Great Lighting 
Good lighting can make small spaces look bigger, particularly hallways.  Think about where lights are positioned, make sure all the bulbs are working and ensure the lights are turned on before you let people through the door.
Check your windows
Unless you've got an amazing view, after a while we stop looking out of windows and just appreciate the light that comes into the house. That can mean you don't notice when the windows need a clean as much as your visitors do.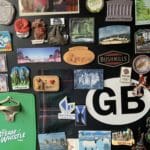 Declutter
The more potential buyers spend looking at your things, the less time they imagine what they could do with the space.  Make it as easy as possible for people to think creatively.
Tidy
Tidy and clean every room as if you are getting ready for a visit from the Queen!
Hide unusual items that will compete for attention
If you've got a Rembrandt on the wall or a Ferrari in the driveway, people will want to ask you questions about them and you'll want to answer them.  When potential buyers are talking about their options after seeing lots of properties, make sure yours is remembered as 'the one with the amazing ceilings' rather than the 'one with the really cool classic car but I can't recall how many bedrooms it had'.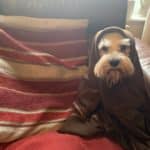 Take the Dog for a walk
No matter how much YOU know your Schnauzer is a big softy that only wants a cuddle, people who have never been to your house don't! If possible, arrange for somebody to take the dog for a walk during a property showing.  If not, keep the dog in a different room until you've asked potential guests if they are comfortable for Yoda to come out and say hello.
Put expensive and sentimental items out of harm's way
Visitors don't know the layout of your house as well as you do, and if they accidently knock over your favourite vase you'll feel bad and so will they.
No Up Front Costs
If you instruct us to sell your home in February, there are no up-front costs – which means you don't pay anything until your property sells. That's less risk for you, so get in touch and get your property on the market and you onto the next chapter in your life or your buy to let business.