We're open for business –  If you need help buying or selling property, preparing a Will or power of attorney, commercial work or general legal advice, get in touch.
New Year, New Lockdown, New Rules
The Scottish Government's lockdown rules meant some frantic reorganisation of our working arrangements coming back from the Christmas break, with almost all of our staff back working from home, coming into the office only when necessary.   Our offices are closed to the public except by appointment for clients who need to sign, in person, important legal documents.
As most of us have found out over the last year, it isn't easy working from home – please be patient if we take longer to respond to general enquiries than you would normally expect.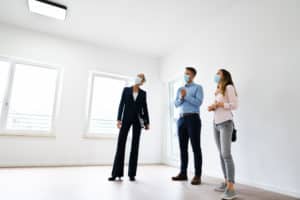 We will be prioritising clients with imminent deadlines, such as closing dates for property offers or finalising property sales/purchase legal documents at the conclusion of conveyancing cases.
Moving Home in 2021
The Scottish Government's guidance explicitly says that 'activities in connection with moving home (including viewing a property), or for activities in connection with the maintenance, purchase, sale, letting, or rental of residential property' is allowed under the new lockdown rules.
The construction industry is allowed to remain open, meaning sites will continue to finish properties and sales should continue on schedule.
Wills, Powers of Attorney and Other Areas of Law
We're offering a full services of legal services to clients, including the preparation or update of Wills and Powers of Attorney and commercial work.  If you need our services, we're available via email, phone, social media, whatsapp, Facetime, etc.  We're open for business, albeit remotely rather than in person.
The new lockdown is disappointing, frustrating, necessary and temporary.  We'll update clients directly on any issues that could affect their transactions and we'll continue to update www.wallacequinn.co.uk/coronavirus as often as necessary throughout 2021.